Discover Trending Restaurants in New York City
These trendy restaurants are on a mission to stand out from the crowd and provide unforgettable experiences for their guests.
View all
The Best Brunch Restaurants in New York
Best Brunch: See the best 19 restaurants in New York. We use our data and local experts to curate the best restaurants in your city.
View all
Treat your taste buds: Explore Staten Island restaurants
Specials
Best Restaurants
New Restaurants
Treat your taste buds: Explore Staten Island restaurants
Specials at top restaurants in Staten Island
Enjoy great restaurant specials, set menus, and more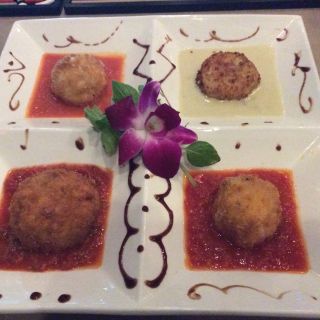 Amazing food and service! This restaurant consistently prepares great food with top notch service More

OpenTable Diner -
Diners' Choice Winners: Best Overall
Staten Island's best restaurants based upon thousands of OpenTable diner reviews
New to OpenTable
Staten Island restaurants that recently joined the OpenTable network
Our menu showcases the finest regional Italian cuisine and seafood available prepared in various styles, such as crudo, antipasti, handmade pasta, and regional Italian specialties. In our preparation, consistency, sustainability and the use of the finest sourced and local ingredients are our priority. Our waterfront dining room took inspiration from Italian seaside resorts with clean lines, white marble tabletops, and an intimate candlelit setting. The focal point of our dining room, a 1000 bottle wine cellar showcases some of our 250+ European wine selections from our Wine Spectator Award winning program. More
Grand Sahara Mediterranean Grill is now open and accepting online reservations! More
Staten Island Neighborhoods